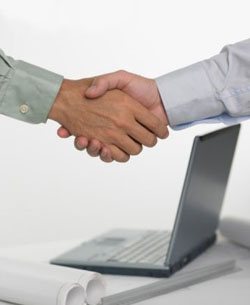 We provide a full range of fieldwork and data analysis service which include designing a research plan, collecting the information, running statistical data analysis and preparing an analytical report. 
 
Some changes happen inside and outside your business every day. It is extremely important for your business success to notice them in time, understand their roots and profit from this. We can help you in collecting and processing the information that will let you take the right managerial decision. 
 
So, you need the information. What will happen if you decide to work with us? 
 
Before we start the research stage, we will thoroughly work at your request information and set objectives and goals together with you to offer the most efficient method of collecting reliable and useful information. The primary design of a marketing research or social research  project includes the localization of information sources, the ways and costs of obtaining the information, potential risks and measures of their reduction, expected cost estimating within the budget limit. After that we submit all the parameters of the project to you for approval. Our project managers work hand in glove with you on every step of the research and therefore you are always in full control of the situation.  
The results of the research project are usually presented to a client in the form of a written analytical report with the conclusions and recommendations that can be instantly put into practice. If necessary, we can make a presentation of the research results in the language of a client. 
In our work we usually use the following methods of research:
Group polls
Telephone surveys
Face-to-face interviews
Focus group
In-depth interviews
Expert interviews
Product test (hall-tests, home-tests)
Mystery shopping
Retail audit
Panels
Desk research
Skillful specialists and sufficient technical facilities of Public Opinion Institute "Qualitas" give us the opportunity to conduct all types of marketing and social research. We have accumulated great experience in conducting representative surveys of population target segments as well as expert interviews with CEOs of companies, heads of administrative and political structures and any other required specialists.